At Blue Desert Interiors, we love to be involved in helping to raise funds for great causes.  IFDA Tableau is one of these events.  This event is centered around local designers creating fantasy tablescapes that attendees can enjoy while having a great dinner and live auction.  Our tablescape is underway, but we can't fully reveal it.  We will post some images on our Pinterest board as a sneak preview though!  To wet your appetite, here are some images from last years table we created called "Art Deco in the Desert"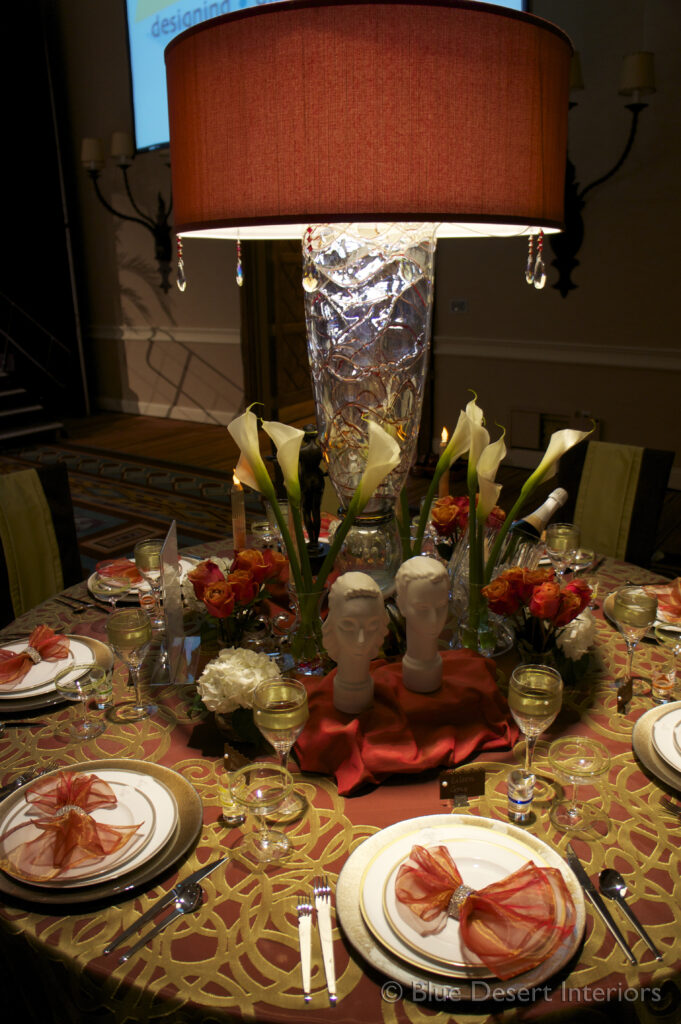 Some signature pieces we used included Rosenthal's Medusa D'Or china, Salviati shot glasses and Gense Triad Silverware.  We love the idea we came up with for the glasses.  A simple ribbon and pearl bead takes these glasses to fab!

Our centerpiece for the event started as an amazing mouth blown Czech vase.  From there we decided to have a custom shade made that could sit on top of it.  We inserted LED lighting inside and attached a clear cord to handle the power.  It all made for such an elegant solution, most people didn't realize that it was custom created!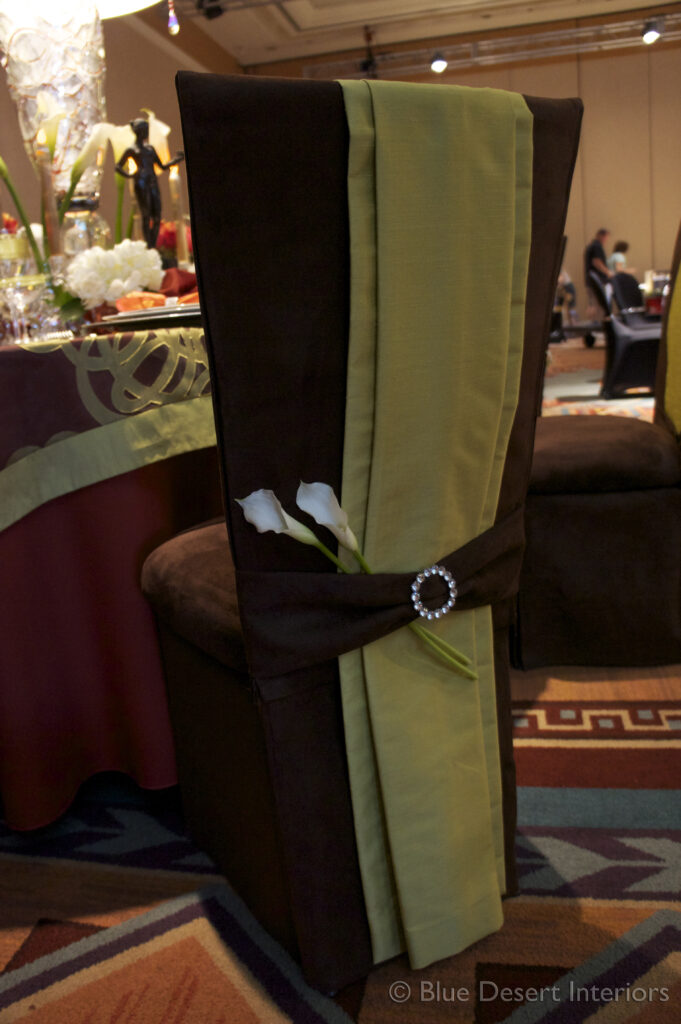 This is a really smart way to dress up a simple chair.  We took fabric, had it sewn and then pleated it to create this dramatic accent.  The circle band with diamonds repeats the circles in the sheer overlay.  To see more pictures of our past design, follow this link to our website.  Art Deco in the Desert
We had such a great time creating this, we hope you can join us for the years event on Oct 13, 2012.