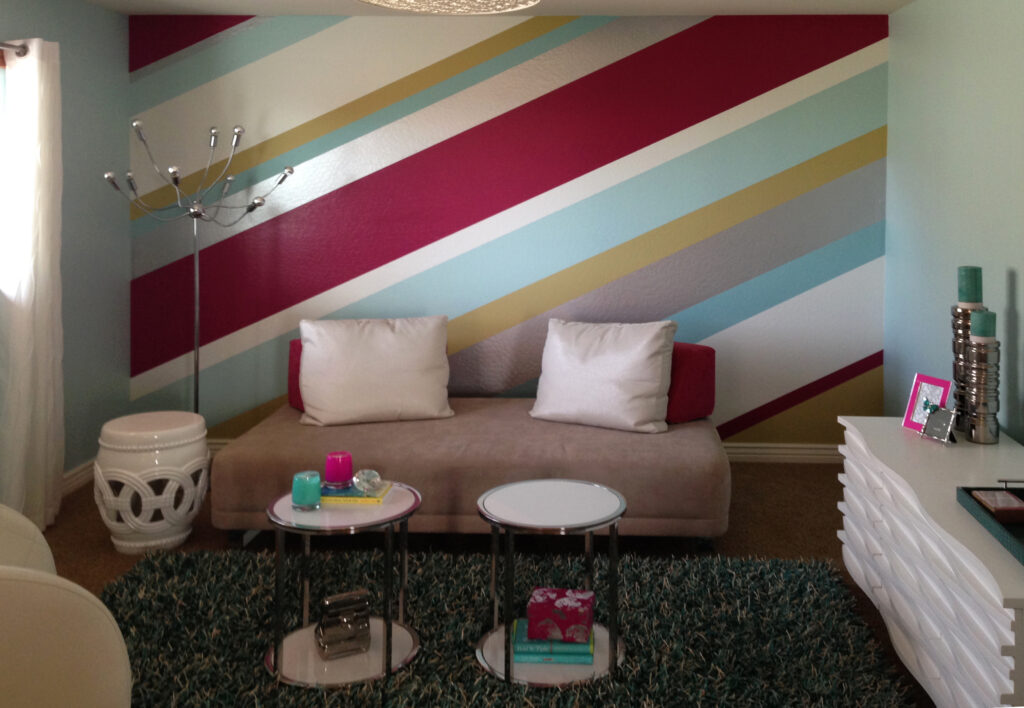 Choosing to paint a striped wall creates a focal point in the space and sets a great design tone. This focal point can be bold or quiet. You can choose how much of a statement to make. In our case, we went bold. We varied the width and color of each stripe as well as the direction to achieve the amount of impact we needed.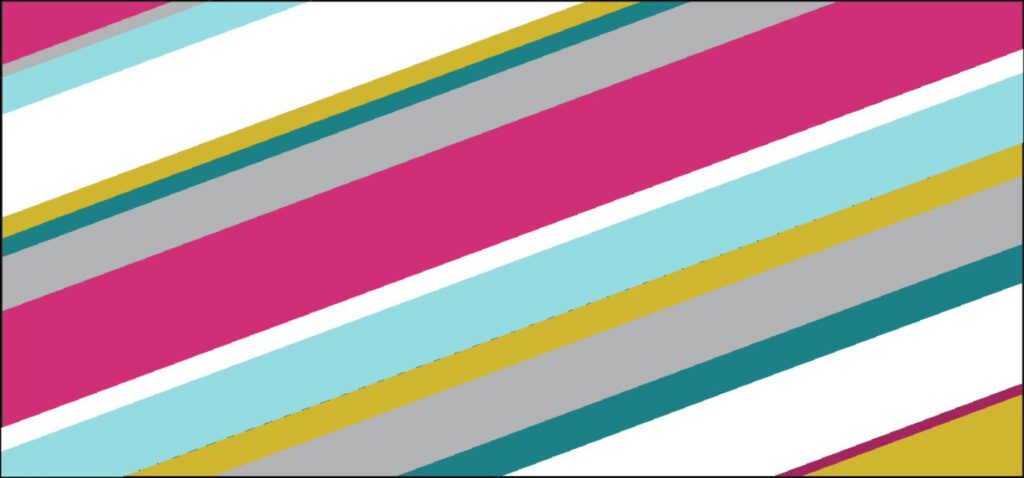 You can actually start the design of the room with the stripe. We achieved harmony in this room from using a color in the stripe to paint the surrounding walls. We then repeated the colors in the furnishings too. Great interior design will always use one or two excellent ideas in a space and carry/repeat the concept throughout the room.
Are stripes outdated?
If you home doesn't have an architectural feature to work with, stripes are a great way to improve upon the vanilla architecture. The trends of stripe patterns and color trends are ever changing, but one thing is for sure, stripes are always in. So don't be afraid to stripe and make your own style.