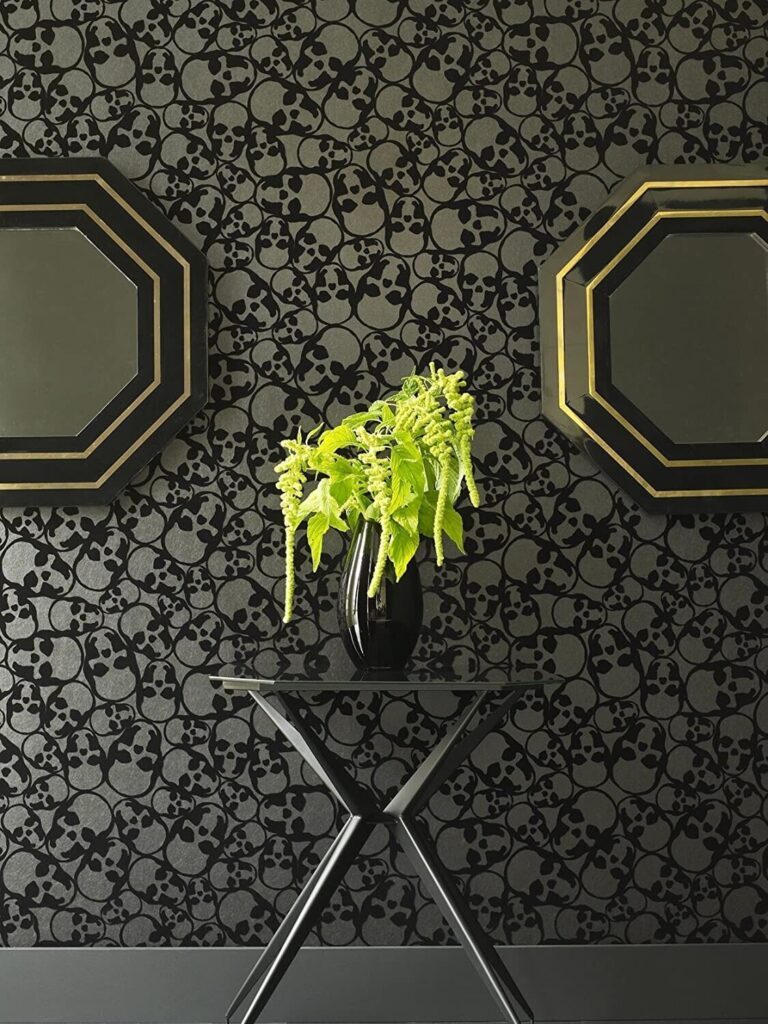 If you haven't looked at wallpaper recently, you are really missing out on some amazing design style!  New interior design takes on the classic stripe and circle that we all love are creating some amazing new styles.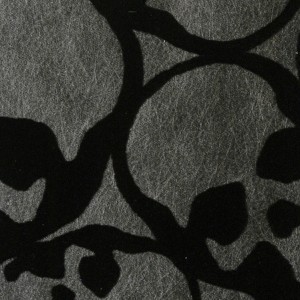 Circles can be much more than something we learned in geometry class.  Here's an amazing glam design look with a skull (circles). The paper has a silver metallic background with…flocked black skulls!
Glam skulls rock!
Here's a good close up.  I can't wait to use this somewhere!
The next circle pattern will appeal to the child in you.  See if you can guess what it is!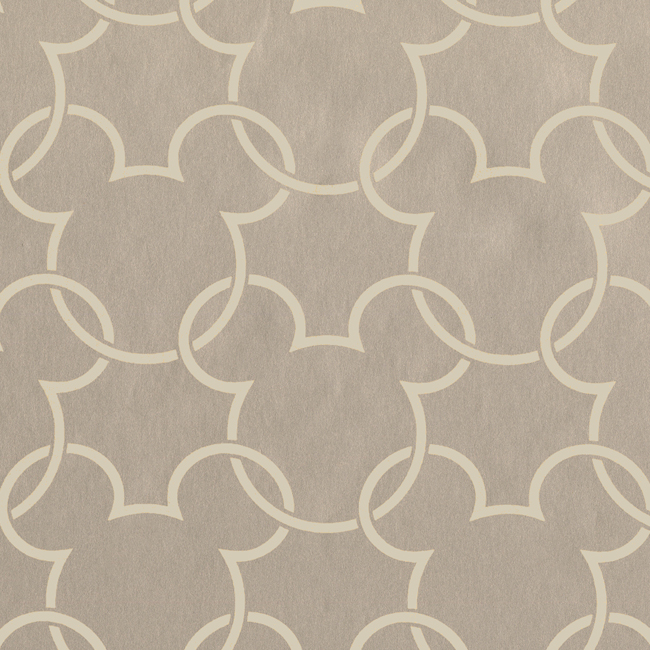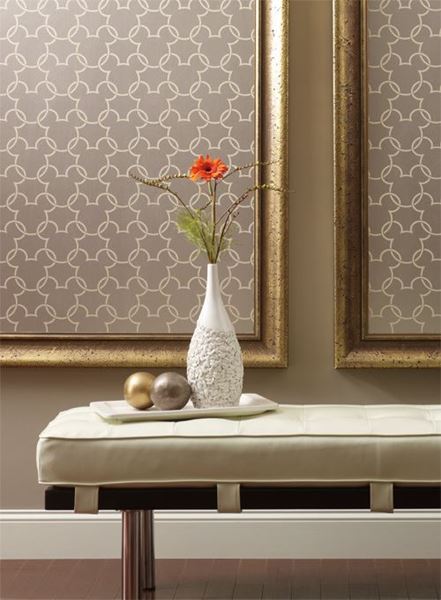 Can you guess the pattern here? I think this Mickey Mouse wallpaper is just great. The interlocking rings are a great way to turn something we easily recognize into an elegant shape. 
Stripes never go out of style, but taking them bolder or more organic like these next examples can really pay off in your next design.  The boldness of the horizontal stripes is what makes this so special. This could easily go into almost any room of the house.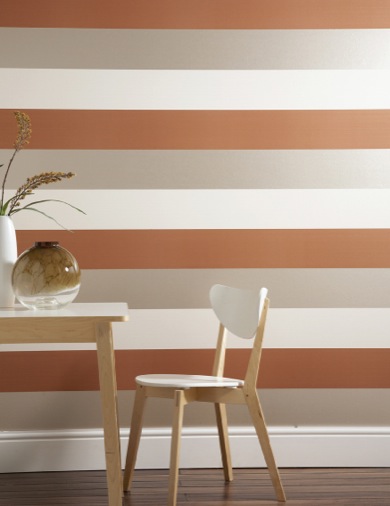 Modern striped wallpaper can sure make a statement!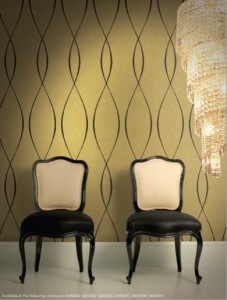 Taking a stripe and giving it a sinuous curve really adds a soft movement to a space for a big effect.  Look how the soft intertwining creates a relaxing but elegant mood for this space. Sexy stripes can add soft elegant drama!
Using things you're very familiar with but taking a fresh take on them will always lead to great design.  Your interior design is your style so be sure to have fun with it and explore things you've never tried before!  If there's something that's inspired you recently, let us know in the comments below!